Ben & Jerry's came to Temasek Polytechnic to give out free ice creams!
Desiree, me, minghan, wen liang, shaun got this lucky chance to get 2 tubs of chocolate chip ice cream with loads of cookie dough! :D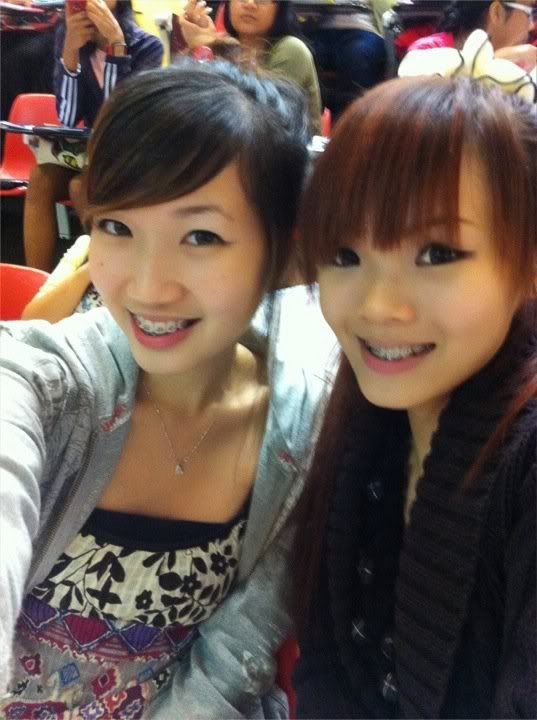 Look at the tub of Ben&Jerry's in my hand! :D
okay la, i know i look like shit in the photos cos i was down with a flu bug and i brought the thickest jacket I could find at home to school. so look at hot DES. (: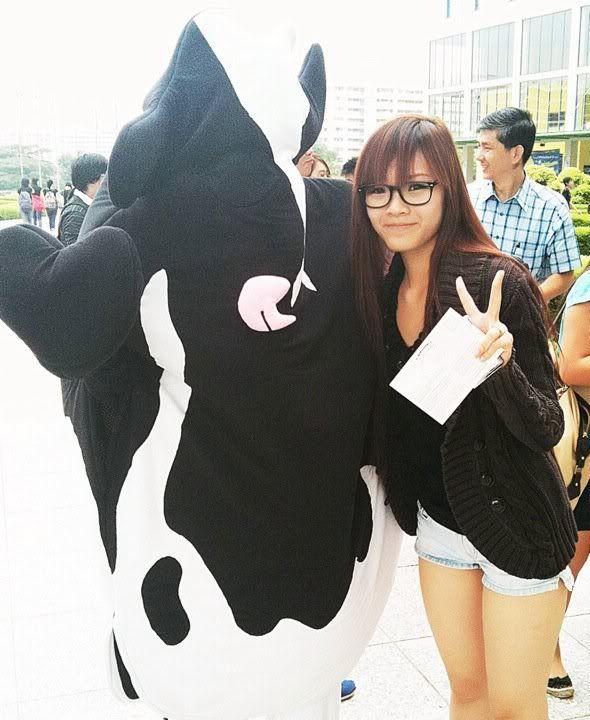 and the woody the cow if i never remember his name wrongly! so cute!
some overdued photo with zhiting and myself. lol.
rah i know, stupid photos because i'm so lazy to bring camera out to school. ):